PORTUGAL Agrupamento de Escolas de Pombal
25
nov.
2020
Pombal in the world
Pombal is a city and a municipality located in the Leiria District in the sub region of Pinhal Litoral in Portugal.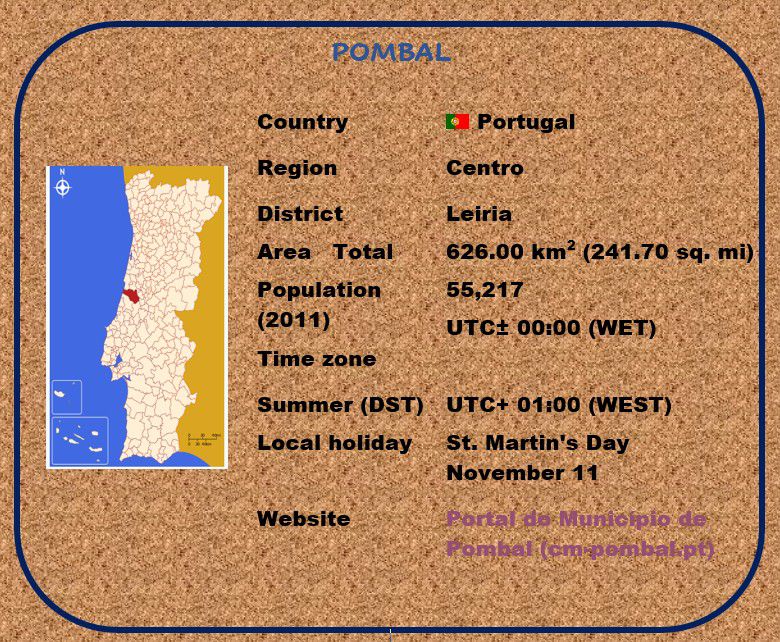 In portuguese with english subtitles.
For the 2020/2021 school year, the AEP (Agrupamento de Escolas de Pombal) serves a school population of 2920 students, with a total of 140 classes from pre-school to secondary education. The school has 290 teachers. The rest of the staff is composed by 3 psychologists, 15 technical assistants and 80 operational assistants. The board is composed by the director, subdirector and 3 management assistants. The main school is Pombal Secondary School where the students taking part in this project are.
The Courses offered in Professional Education are:- Restaurant / Bar Technician - Computer Technician - Installation and Network Management - Computer Technician - Systems - Sports Technician - Communication, Marketing, Public Relations and Advertising Technician; - Electronics, Automation and Computers Technician; - Laboratory Analysis Technician