CRE Nordic Women in Film and TV
22
déc.
2021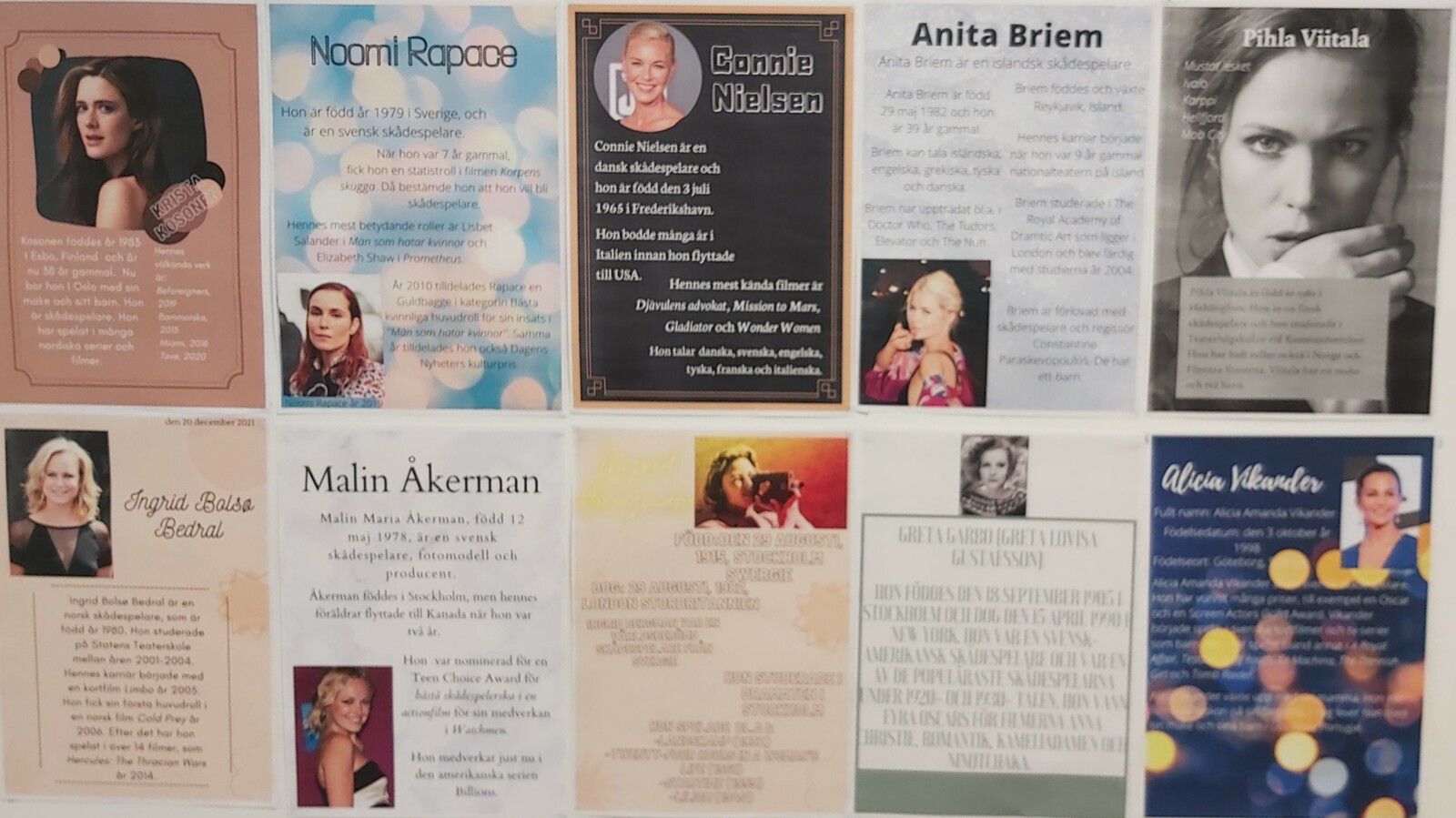 Students aim was to learn about Nordic actresses and to improve Swedish language skills
Students brainstorm on which actresses they know that come from Finland, Sweden, Denmark, Norway and Iceland who may have become internationally renowned. Then, students work in pairs and pick a Nordic actress, and find information about them from different sources. They make a poster in Swedish to introduce that actress to other students.
Students became more familiar with actresses from the Nordic countries. They practiced the Swedish language skills. As a result, each pair made a poster on Canva, which was then printed for everyone to see.