SPO Women's sport and media
21
août
2022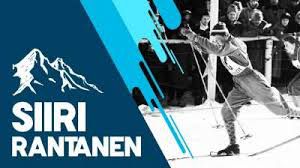 Conservatism and feminism and media
We studied with 7th class conservatism and feminism through women's sport image in media
Historical perspective:
The history of women in sport in America was shaped by Victorian ideals and other belief systems prevalent during the nineteenth century. Medical experts of that era believed that intense exercise and competition could cause women to become masculine, threaten their ability to bear children, and create other reproductive health complications. Consequently, sport for women was reserved for upper-class women until the mid-twentieth century. First thing Nazis did, was to take coloured or Jewish children away from school. (Gregg 2017).
In Finland, the situation has been in many cases the same as in the USA. Women's sport is have not been taken serious in Finnish media. The hero is always a man, like Matti Nykänen, Tommi Mäkinen or Mika Häkkinen.
7th class studied conservatism and feminism and were studying newspapers to find how women's sport is reported. It is obvious that conservative magazines see men's sport more important than women's.
Feminist perspective:
As a part of feminist movement, gender equality has become also part of sport.
However, conservative media and newspapers want to see more male-heroes than female-heroes.
Women do not have as much respect and glory as men do.