RO22 Best female characters in children's literature
11
déc.
2022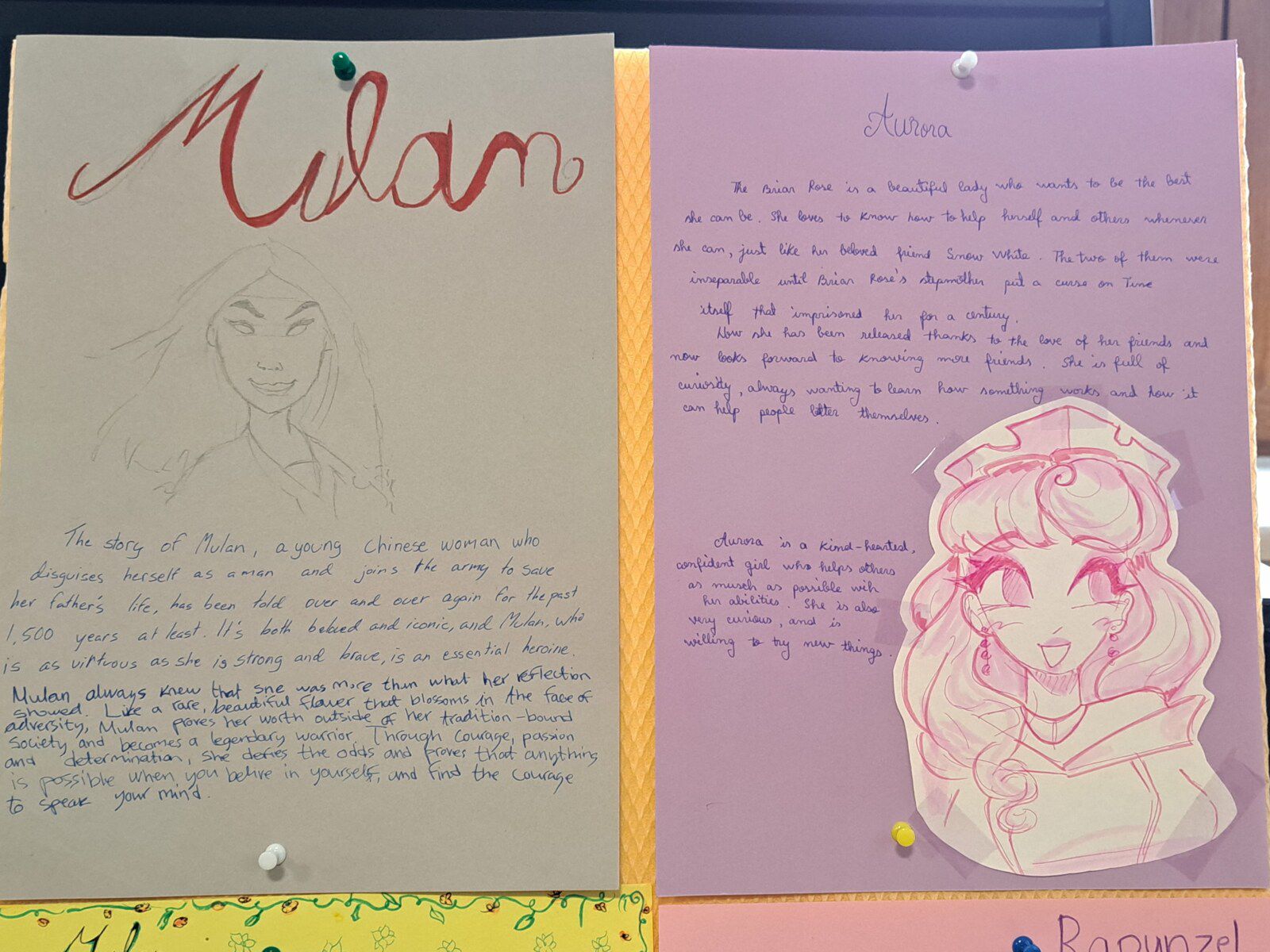 To study famous cartoon female characters in the cinema and in Disney studios.
Learning about women who created change gives a starting point: the vital belief that women existed and mattered. Stories have always been an important source of inspiration for the cinema and the Disney studios.
Students watched first a video about these famous stories, then they built groups and read about the famous cartoon female characters. They used their imagination and experiment how these stories have different effects on the reader. They also find out the most common features of these heroines. After that, they chose the most common features of cartoon heroines and sketched a heroine of their choice. They could use words, drawings or cut-outs.
Students make a poster and presented it to the others